Uniform
Bandon Hill School Uniform Statement
Bandon Hill school requires pupils / students to wear school uniform. We believe that a school uniform provides a sense of belonging and identity whilst setting an appropriate tone for an education setting.
Details of our school uniform requirements can be found here below.
In developing our school uniform we have carefully considered what is required practically for classroom lessons or for sport, safeguarding and health and safety considerations, and our obligations under the Equality Act 2010, and we have taken account of the wishes of parents and pupils.
We have also considered the cost implications for families and different groups of pupils and sought best value - we have minimised the number of branded items and avoided single supplier contracts so that parents have a choice of where they can shop, and we will avoid frequent uniform changes so that clothes can be passed on. We also offer school swap shop / second hand uniform / anything else to ensure that families have low cost options.
If you have any questions about our uniform, or are struggling through financial hardship, please contact us on 0208 6475377 and we can support you.
Complaints about our school uniform should be dealt with under the school complaints policy which can be found in our policies section.
Uniform changes and considerations for Bandon Hill Primary School
As part of the split of the Bandon Hill sites into two separate schools, there are implications on school uniform. This is due to the change in school logo as well as the change of uniform providers. Over the past year we have taken on board feedback from parents regarding our current uniform providers and have looked into other options. Following this process, we have chosen to use Cladish as our new uniform provider.
Why should we have a uniform?
This school supports a policy of children wearing school uniform. For this policy to succeed we must have the support of all parents. The main reasons for a uniform are:
It encourages pride in the school.
It prevents 'showing off' of clothes.
It reduces arguments about clothes at home.
It helps children feel part of the school.
It prevents unsuitable clothes being worn.
What will be the main changes to the uniform?
To reduce costs for the parents the only changes will be to the school jumpers and cardigan. This will have the new school logo on. None of the items are compulsory, as plain burgundy jumpers and cardigans are permitted. We will also not be requiring parents to change the uniform immediately. This will be a phased process.
Other optional uniform items that will have the logo and new name on will be:
White polo shirt
Fleece
School bags
P.E. Hooded sweatshirt
We will also be simplifying some of the other options particularly in Foundation Stage. There will no longer be a requirement for burgundy joggers and shorts to be worn. These are sometimes hard to source and are not always as cost effective as other options, such as the grey shorts and trousers. We will still recommend that children wearing dresses and skirts wear cycling shorts underneath to protect their modesty. This is due to the amount of outdoor activity that takes place in Reception.
On PE days, children will continue to come to school in their PE kit (white top, black shorts or joggers.) Children may come to school in either plain white or black trainers or black plimsolls.
Does the uniform policy affect any groups with protected characteristics?
The changes to the uniform policy should not affect any members of the school communities' characteristics. Apart from the change in logo all of the changes give parents and children more choice in what is available to wear, particularly in the Foundation Stage that previously was quite restrictive.
We have no gender specification on our uniform requirements and all requests made for alterations to the policy in order to accommodate religious preferences will not be an issue.
Keeping cost to a minimum
To ensure we are keeping cost to a minimum we are further reducing the amount of branded or hard to purchase products. We will now no longer have a requirement to have burgundy joggers in reception. This opens up choice and also can reduce cost.
What do the changes look like?
Below is our new school logo that will be now on our branded uniform.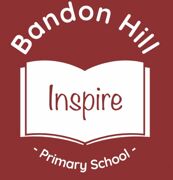 Nursery Uniform
Maroon sweatshirt or cardigan (with or without logo)
White Polo shirt (with or without logo)
Maroon or black joggers
Black shoes or black trainers with joggers (trainers only in EYFS)
Reception Uniform
Maroon sweatshirt or cardigan (with or without logo)
White Polo shirt (with or without logo)
Grey trousers, skirt or shorts
Maroon or black joggers
Black shoes or black trainers with joggers (trainers only in EYFS)
Years 1-6 Uniform
Maroon sweatshirt or cardigan (with or without logo)
White Polo shirt (with or without logo)
Grey trousers, skirt or shorts
Black shoes (no trainers)
Years 1-6 PE Kit
White t-shirt
Black shorts/joggers/leggings
Predominantly white or black trainers
How can I purchase new uniform?
From next Friday, our new uniform providers will be able to start selling uniform items. To purchase any uniform through Cladish you can either visit their store on Wallington high street (half way down Woodcote Road, opposite HSBC bank). If you would like to order online, please visit their website https://www.cladishsports.co.uk/
Prices of the uniform are in line with prices parents paid previously for branded uniform items. Please remember that branded items are not compulsory.